Regular price
Sale price
$12.00
Unit price
per
Sale
Sold out
SPRINKLE on toast, eggs, avocado, pizza, grains, fish, baked potatoes
TOSS / COAT meats, salads, fries, popcorn
MIX, TOSS  into dressings, dips, sauces, soups
Share
View full details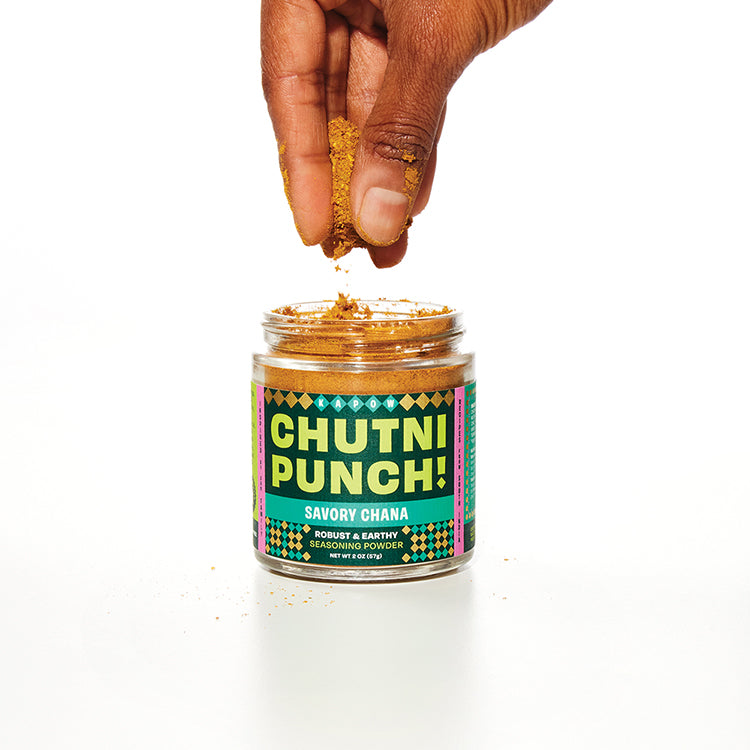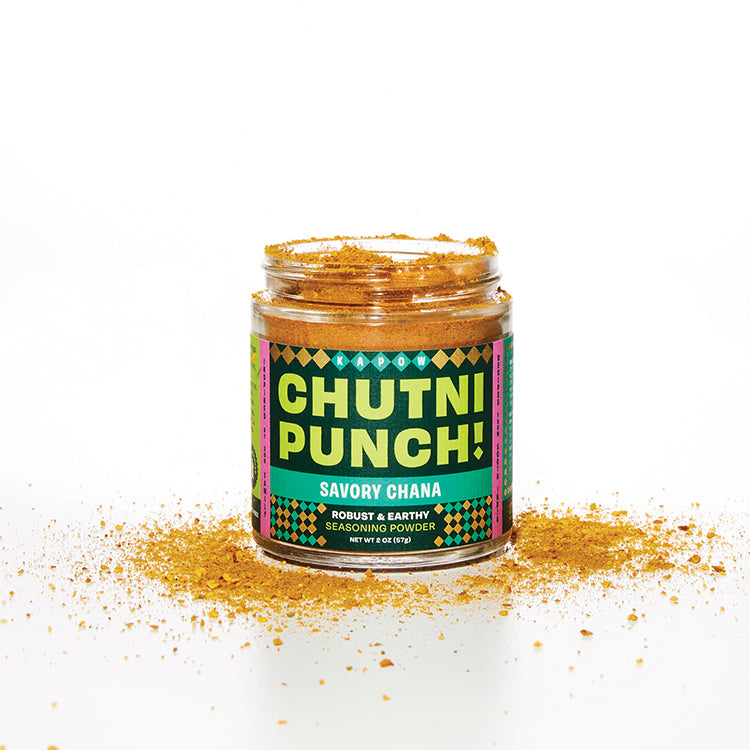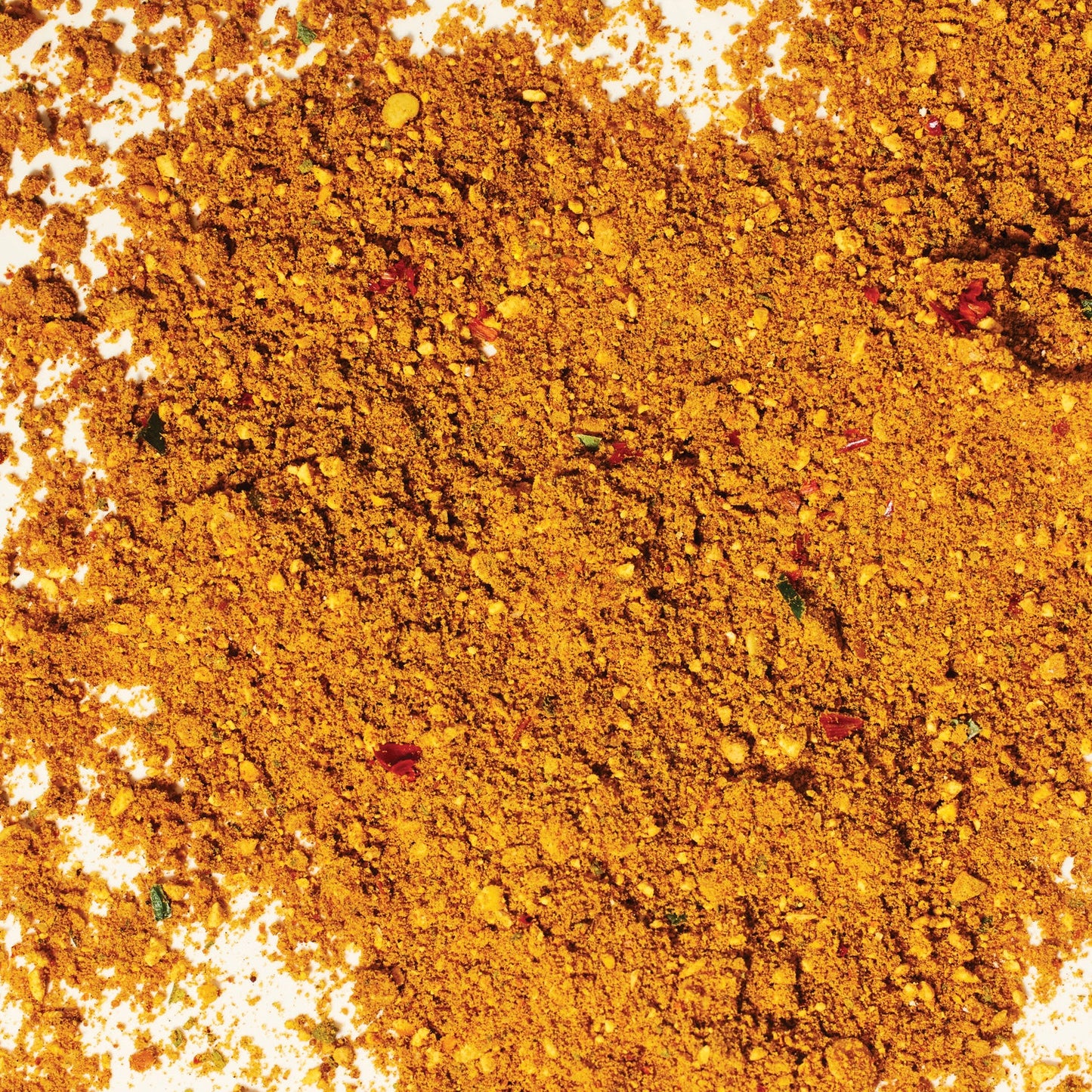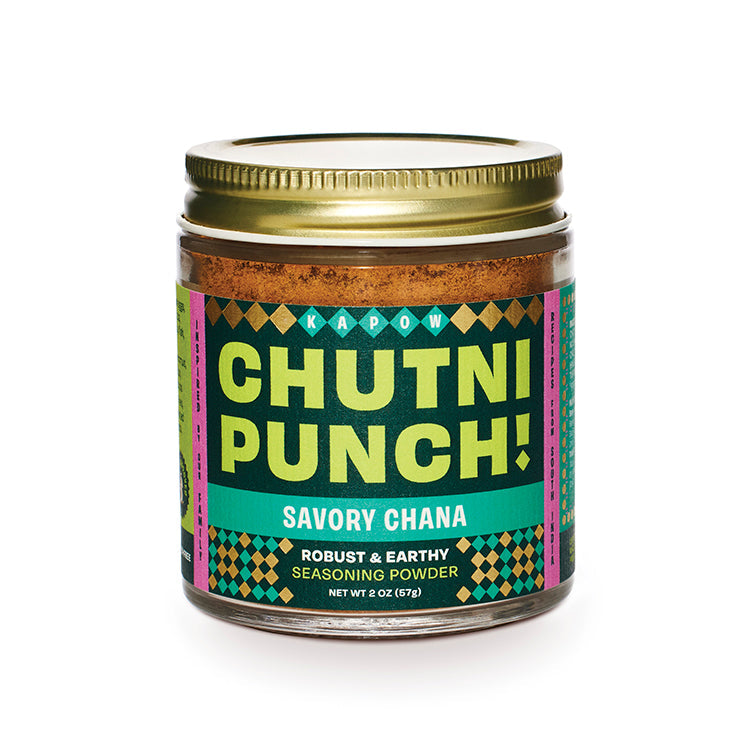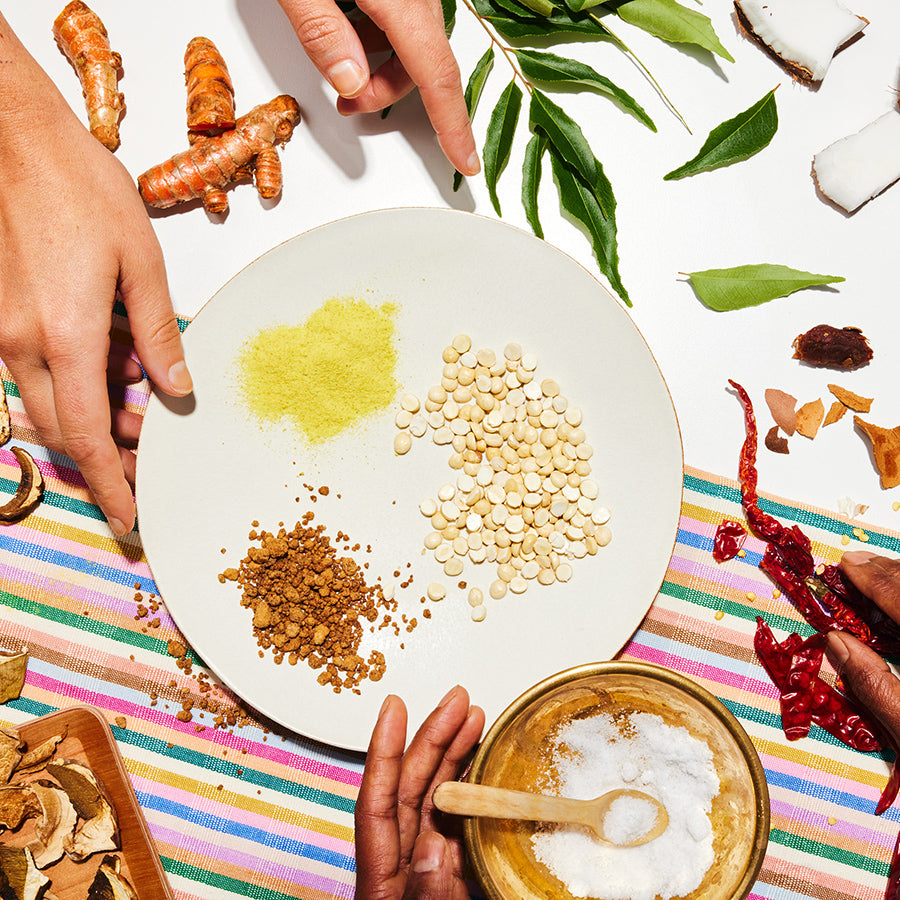 SAVORY CHANA
INGREDIENTS:
Roasted black chickpeas, jaggery, mushroom, coconut, sea salt, tamarind, turmeric, chili, curry leaves, asafoetida (hing, turmeric, rice flour).
Contains coconut.
NUTRITION FACTS: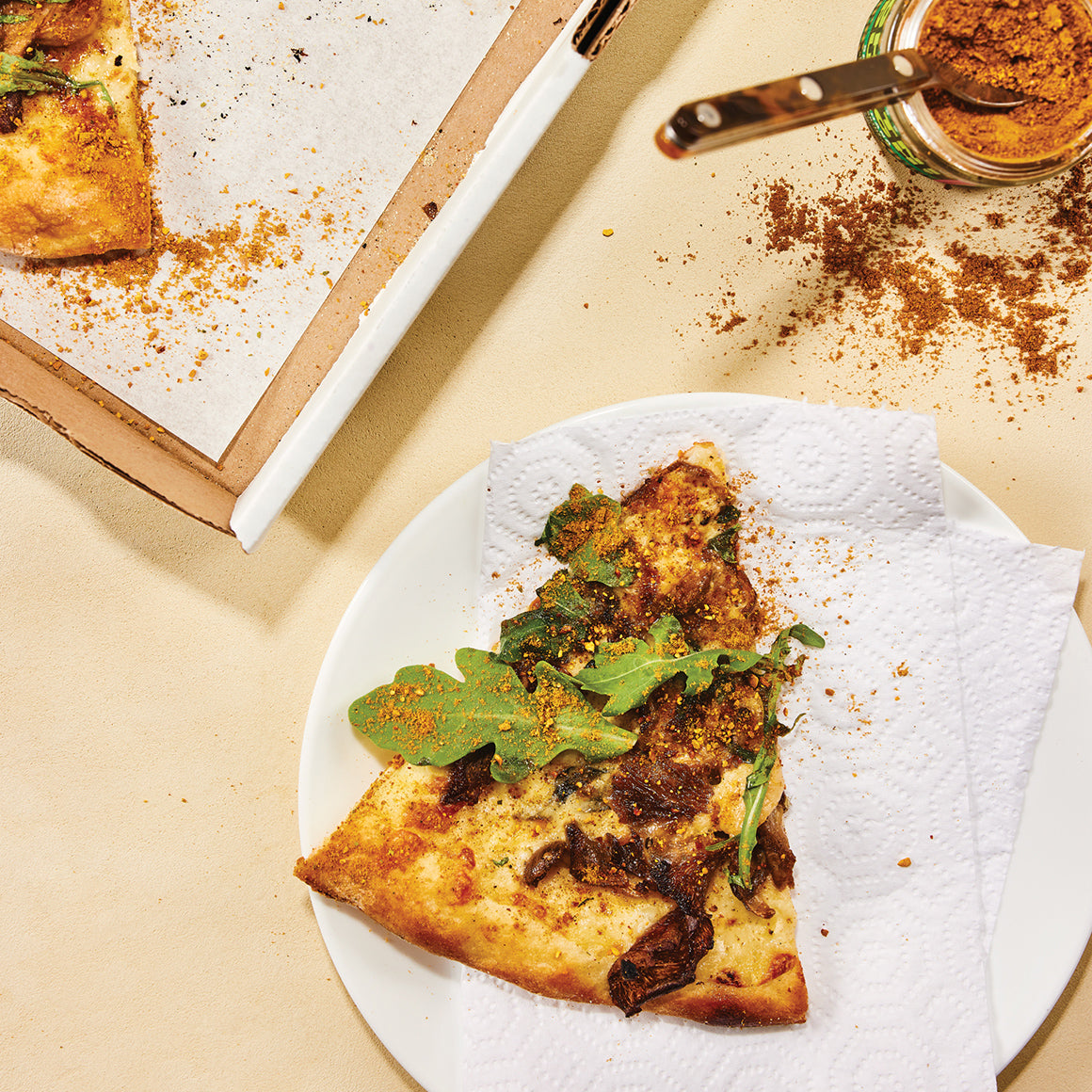 SAVORY CHANA
Spread pizza dough into desired shape.
Add olive oil and minced garlic. Then top with sliced mushroom and mozzarella.

Bake until done and finish with a
SPRINKLE of Savory Chana.

Earthy, cheesy goodness.
IDEAS & INSPIRATION